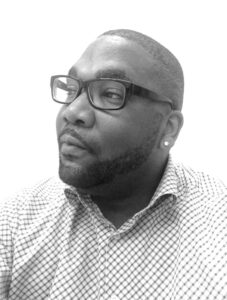 Dwayne Smith
As an EBLE (Expert by Lived Experience), Dwayne has extensive lived experience and forged cross-organisational partnerships and collaborations with entities such as CQC (Care Quality Commission), BILD, NHS England, Cygnet Group, and Priory Healthcare. Working with these organisations has enabled close collaboration with diverse physical and mental health service stakeholders, from service users and caregivers to clinicians, managers, directors and commissioners. His commitment lies in preserving the voices of lived experiences at the core of our conversations.
At a senior management level, Dwayne actively engage in Clinical Governance meetings, Safeguarding sessions, and Policy Review and Development, advocating for service user representation. His leadership extends to chairing meetings and promoting culturally competent care whilst fostering effective communication.
Furthermore, Dwayne played a pivotal role in shaping care models, challenging KPI data, and influencing the national QI program on MHA, emphasising equity and genuine user needs.